Why Your Twin Flame Is Not Committing to You & How to Change His Mind
In this teaching on Twin Flame Relationships, you will learn: 
✨The true reason your twin doesn't want to commit to you in a relationship
✨How to tap into your feminine energy and become more magnetic to him
✨How to avoid common mistakes that women make that push their twins away, make them permanent runners, and sabotage their chances of reaching a reunion
✨The key mindset shifts you need to make in order to get your twin to get over his commitment phobia, step up, man up, and commit to you.
You are head over heels in love with your twin flame, but he won't commit to a relationship with you.
What makes this confusing as fuck is that he acts like a boyfriend. He spends time with you, texts you, and tells you all the nice things you love to hear.
So why the fuck won't he take that final step and give you that fullhearted commitment you know you deserve? 
If you are like most women on their twin flame journey, you stay loyal to this man. You don't date others, and you hope he will step it up in time.
You tell yourself he needs more time, and then you come up with justifications for this decision. Things like...
😭His ex cheated on him
😭He has trust issues
😭His job is stressful
😭His dog just died
😭He is depressed
and so forth and so on....
I know how fucking painful it is to feel a strong chemistry and transcendental connection with a man, only to hear him say he's "confused" about what he feels, or he sees you as a "friend," or he wants his freedom.
The truth is that most men WANT to be in a committed relationship. But a true Twin Flame (a high-quality man with empowered masculine energy) will not give his heart to a woman he doesn't feel safe with.
A woman who overanalyzes every emoji he sends, can't enjoy the present moment, pushes for a commitment, overgives, has unrealistic expectations, and is constantly talking about him with friends and family or psychics, asking what he feels or thinks – is a woman he will run away from as fast as he can!
If this sounds like you, you are creating a self-fulfilling prophecy. He isn't afraid of a commitment. He's afraid of a commitment with YOU.
Something in your vibe signals him that if he commits to you, he will lose his freedom – so he will fight for it. I explain more about how you can end the separation and manifest a reunion faster in my free eBook, you can download it below:
---
He won't commit to a relationship. Should I give an Ultimatum?
No. A high-value woman NEVER brings up the relationship talk first - she leans back.
You will just put more pressure on him and cause him to pull away more. Wanting to talk about the relationship 24/7 are you being in controlling, masculine energy. And you can't make a male twin flame commit to you by taking the male role.
He is the one who asks you for a commitment. Not the other way around.
Ultimatums don't work because words don't work on men. Actions are what they understand. The biggest fucking mistake you are making right now is that you don't get the necessary high-value behaviors and attraction skills that are necessary for a man to commit. Talking less is the key here.
Sadly most women on their spiritual journeys insist on having discussions over and over with their twin flames about where the relationship is going. 
Ultimatums, talking, staying loyal, and giving more won't work when he doesn't commit to a relationship. Being high-value and unleashing your inner NO BS diva queen is far more likely to inspire your twin to commit to you.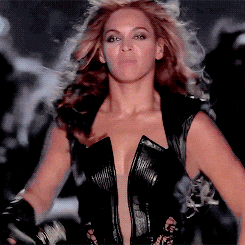 ---
So does this mean you will sit on your pretty ass waiting for him to make up his fucking mind like the good girl?
Hell no! You take your healing seriously and work on your fear of losing him.
The fear of rejection and abonnement is the one thing that will kill a twin flame relationship the fastest. Your fear is a stench of desperation. No sane masculine man will commit to an overthinking anxious woman who stalks his social media pages in her free time. 
You have a hard time leaning back because your fear of losing him is taking over. You are scared that you will lose him if you let go of control. It's the opposite. You will lose him if you don't heal your anxiety and control issues.
Each of us has a "limit" to intimacy. You'll need to stretch those "limits" to manifest a loving, long-term relationship and a reunion with your twin flame. 
We are not attracted to what we want but to what feels familiar to us. Your relationship with your father and how much healing you are willing to invest in that relationship is the key to success with men.
Most women fall for "bad boys" because they know it will never work out. When we are afraid of commitment, we attract partners who also fear commitment.
Attracting toxic men means that some parts inside of you haven't been unconditionally loved and are screaming to be heard and seen.
Those parts of you will subconsciously block you from real intimacy and love and make you fall in love with false twins who can't handle a real relationship, AND/OR make you behave in a pushy, needy way that makes it impossible for your true twin flame to commit fully.
Don't worry, you can fix this! 
---
4 ways to heal yourself so your twin flame feels inspired to commit:
🔥Step #1: Become Aware Of Your Limiting Beliefs
These are your inner "Love Images" about men, relationships, and you. These beliefs create situations that manifest on the outside.
Here are some examples:
"Relationships are hard work"
"All men are cheaters and liars"
"There are no good men left"
"There is something wrong with me"
"A twin flame journey is hard/complicated /painful"
🔥Step #2: Do Soul Parts Work
Once you know your limiting beliefs, you can do Soul Parts Work™.
Soul Parts Work™ is to fully see and listen to the parts of you that are holding on to these beliefs.
Close your eyes and sink into the uncomfortable feelings that hold on to the beliefs that you have.
Truly feel the sadness, anger, disappointment, confusion, or whatever you are feeling.
Accept the pain that comes up, and let it expand in your body.
Feel it fully 100%. Don't try to fix it, or change it. Just accept it. 
🔥 Step #3: Open The Childhood Box And Heal
Ask yourself: "When was the first time I felt this feeling?" "Where did I learn this limited belief?"
Journaling or meditating on these questions will open your Childhood Box and take you back to that memory where the limiting belief was created.
Let your inner child tell her story and see what she has been trying to make you aware of for a long time.
If it feels too challenging, visualize that you take a step back from the memory.
It's like watching TV; you can pause or stop the video if you need a break.
🔥Step #4: Ask Yourself Questions
No matter how fucking challenging a situation with a man may feel right now, I want you to ask yourself the following questions...
➡️ How can I CHOOSE to love myself in this situation? (Not loving him, but myself) Abandoning, blaming, or judging yourself is not attractive. It fucks up your vibe. On the other hand, loving yourself and honoring yourself in your relationship is sexy as fuck!
➡️ How can I respect and honor my feelings and deepest desires in this situation? And NOT falling into a man-pleasing mode, obligation mode, or 'I love him', and I will do what HE wants?
➡️ How can I speak my fucking truth with love and express my needs and desires without hurting or blaming, or emasculating my twin flame?
➡️ What would my highest, most confident, and happiest future love diva self do in this situation? What do I really need right now (hint; it's never HIM you need)
This four-step process is a powerful way to heal the root of your unconscious manifestations and love blocks so that you can take control of your twin flame journey and manifest the reunion you desire with him!
---
Do you want to learn more of my powerful secrets to help you heal your twin flame's commitment phobia so you can finally manifest the blissful reunion you want? 
There are a few options you can do (pick two or all of them):
1. Download my free ebook Get Your Twin Flame Back, where I share my well-proven 3 step method on how to break the separation stage and manifest a twin flame reunion in 30 days or less by embodying feminine energy. Over 5000 downloads!
2. Sign up for my newsletter, and get the latest twin flames, dating, relationship, and ascension advice to empower yourself and bring your twin closer. Unsubscribe at any time.
3. Want to learn more about the psychology of the male twin flame and how to inspire him to commit to you THE MOST DEFINITE WAY? Then, get my powerful self-study program, Make Your Twin Flame Obsessed with You, for only $7 (for a limited time)
4. Click here to read about our twin flame reunion success stories. Grab a cup of tea and binge-read what other women just like YOU have achieved with help from my tools. You're in good hands when you come to us; our track record of 500+ reunions isn't a record to sneeze at!
Just READING our testimonials will activate a "Wow, everything is truly possible! If she can do it, so can I 🤩"  attitude within you, which is crucial for high vibration so you can manifest a twin flame reunion. Some women have displayed phone texts, calls, and dates with their twins from just VISITING our high-vibrating page!
5. Have questions? Comment below or send me an email to support@vionahaven.com and my team of certified twin flame teachers will help you create a personalized step-by-step plan to manifest a twin flame reunion in this lifetime as fast as fucking possible. 
---
ABOUT MOI


Viona Kali Haven
Viona Haven is a NO BS psychic coach and the authority on twin flame relationships and 5D ascension. She is the CEO and founder of her company Manifestation Diva and has helped 500+ women to reach a twin flame reunion.
Viona Haven and her company are leading the charge in teaching twin flame relationships and building female boss leaders who are devoted to global healing and changing the fucking world. The return is a twin flame love, massive mega impact, and 6-figure brands that give back. 
Viona Haven has completed her twin flame journey and lives in full union with her twin flame. Her favorite drink is hot chocolate with whipped cream because "all the cool adults drink it".
When not coaching her students into goddam goddesses, Viona can be found barefoot in nature, sunbathing by the pool, eating salted caramel ice cream, or watching Netflix documentaries about serial killers. She is a digital nomad traveling the world in a 4x4 camper van with her partner and dog. She's never been happier.